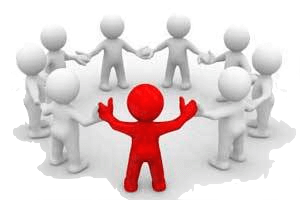 There are two ways that the program is delivered
The traditional face to to face method. The sessions are run at a venue. We call this our "venue programs"

A unique program delivered via conference call / on-line meeting.  We call this our "conference call / on-line programs"
Below you will find a description of how these programs work.
---
General Program information
The duration of each program is 12 weeks or 12 sessions.

Each session is two hours in duration.

There is weekly out of session work which takes approximately two hours to complete

Outside the sessions each week the participants will be expected to complete additional out of session work. This includes reading, watching video content, collecting data like BLS's and weights.
---
Venue Programs
Venue programs are a traditional style program. The programs run in a pre-arranged  location in a comfortable venue where people can attend in person.  Each session is delivered along with audio/visual content.
---
Conference Call / On-line Programs
This is a unique way of delivering the program that allows participants to join the program via conference call and connect via the internet to the visual component of each session. A minimum 64kb ADSL connection is required.
This program delivery ensures that anyone can attend from the comfort of their own homes and from virtually anywhere in the world.
The calls are local to each country. (Long distance charges may apply) Currently local numbers are available in the following countries:
Argentina, Australia, Austria

Belgium, Brazil,Bulgaria

Canada,Chile,China, Costa Rica, Croatia, Cyprus, Czech

Denmark

Finland, France

GCC/Arabian Peninsula, Georgia, Germany

Honduras, Hungary

Indonesia, Ireland, Israel, Italy, Japan

Kenya

Luxembourg

Malaysia, Mexico

Netherlands, Nigeria, Norway

Pakistan, Panama, Poland, Portugal

Romania

Slovakia, Slovenia, South Africa, South Korea, Spain, Sweden, Switzerland

Taiwan, Turkey

Ukraine, United Kingdom, United States

Vietnam